Local
ABC 10 Awards A Seat at the Table 'We Stand For You' Business Award"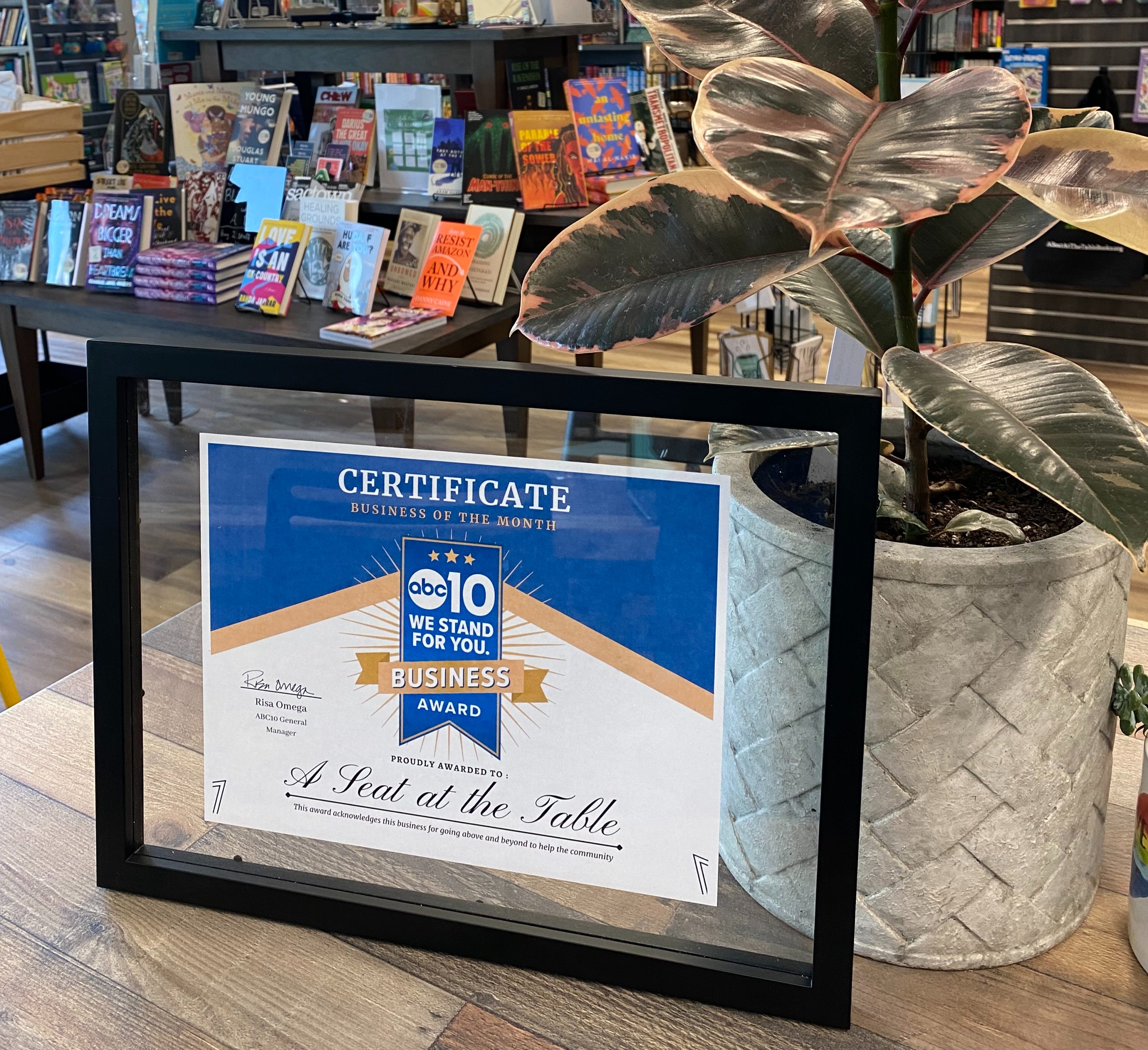 ABC 10 recognized the bookstore A Seat at the Table for its outstanding community contributions. Awarded in April, they joined the monthly business club to be recognized at ABC10's "We Stand For You" mixing desk in January 2023. Sacramento companies and Chamber of Commerce leaders were the ones to decide.
Behind the scenes
"Receiving this award really validated the leap of faith that a new bookstore and coffee shop was opening in the midst of a pandemic. As a mission-driven company, we exist to change the world."

Emily Autenrieth, owner of a table seat
One action that especially excites Emily is her program "Free Books for First-Year Students." In detail, it is a program that celebrates the milestones of literacy by giving a free book to the more than 4,000 freshmen in Elk Grove Unified School District. Events like these raise awareness of the importance and fun of reading in today's youth.
Cozy atmosphere
In addition, collaborations to create a cozy space have been a priority from the beginning.
"It's truly an honor and it provided a moment to appreciate us in this space under a different light and added more fuel to our fire to continue the work that has been doing A Seat at the Table."

Andrea Martínez, employee
Andrea Martinez, an employee of A Seat at the Table, adds that the fusion with Elk Grove culture went smoothly.
"It's a testament to how much the community has shown for the business, and we're really grateful for the interactions," Martinez said, "either online or in person, because through each of them we continue to build an incredible community."
"Our recognition as ABC10 Business of the Month for April 2022 speaks to Elk Grove's willingness to give everyone a seat at the table, connect as a community, learn more about each other's experiences, and buy local."

Emily Autenrieth, owner of a table seat
Overall, A Seat at the Table is a family bookstore, coffee shop, and community center. They work to build community, elevate the oppressed, and shatter chiriarchy through the power of books and coffee. Located at 9257 Laguna Springs Ste. 130, are open Monday through Saturday from 8:00 a.m. to 6:00 p.m., and on Sundays from 10:00 a.m. to 2:00 p.m.
ABC 10 Awards A Seat at the Table 'We Stand For You' Business Award" Source link ABC 10 Awards A Seat at the Table 'We Stand For You' Business Award"