Local
4Kids.com To Host Summer Camps & Schools Vendor Fair In Old Town Plaza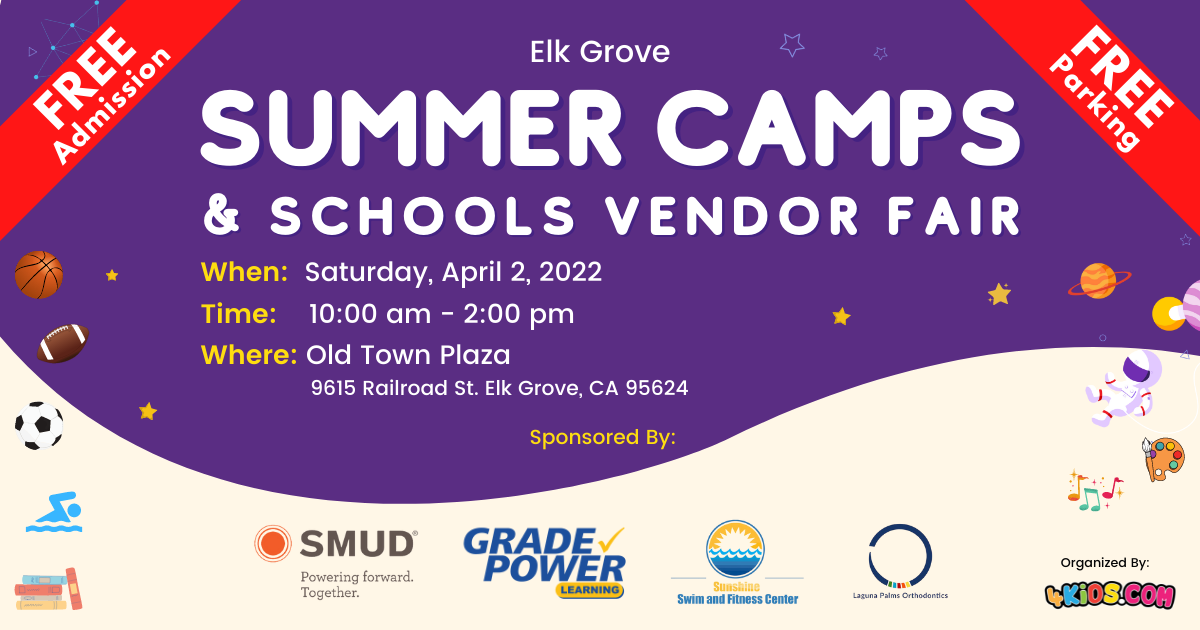 4Kids.com organizes a fun and free summer camp and school vendor fair this Saturday, April 2nd. You can come and ask about programs, schools, and learning tools available to your children.
Sellers will be available to answer questions from curious parents. In addition, the first 200 families who complete the passport of the fair will carry a beautiful backpack with gifts inside. (Limit 1 per family)
Please I REGISTER HERE so that vendors can do a count of people to attend.
Time: 10 AM – 2 PM
Age group 2-5 years, 6-12 years, 13-18 years
Cost: FREE
Place: Old Town Square
Location: 9615 Railroad Street, Elk Grove, CA 95624
4Kids.com To Host Summer Camps & Schools Vendor Fair In Old Town Plaza Source link 4Kids.com To Host Summer Camps & Schools Vendor Fair In Old Town Plaza